CUSTOM SIGNS IN GREENVILLE & SPARTANBURG, SC
Turner Graphics is your premier destination for all things signs in the Spartanburg / Greenville area. Our custom sign creations include brick and mortar signs for your business, advertising signs or fleet vehicle signs. With 25 years of experience, you can depend on Turner Graphics to help advertise your business effectively through beautiful custom signage.
Our work includes building signs, road signs, window lettering, lighted signs and channel letters, LED message boards and more!
At Turner Graphics, We Create Signs for All Your Visibility Needs
Ready to get started? Fill out the contact form below, and we'll be in touch shortly.
BUSINESS SIGNAGE
Your business sign is a sign of business. 
What does your sign say about your business?
Backed by 25 years of experience, we go above and beyond offering unique custom signage to help bring your business to life in Greenville / Spartanburg.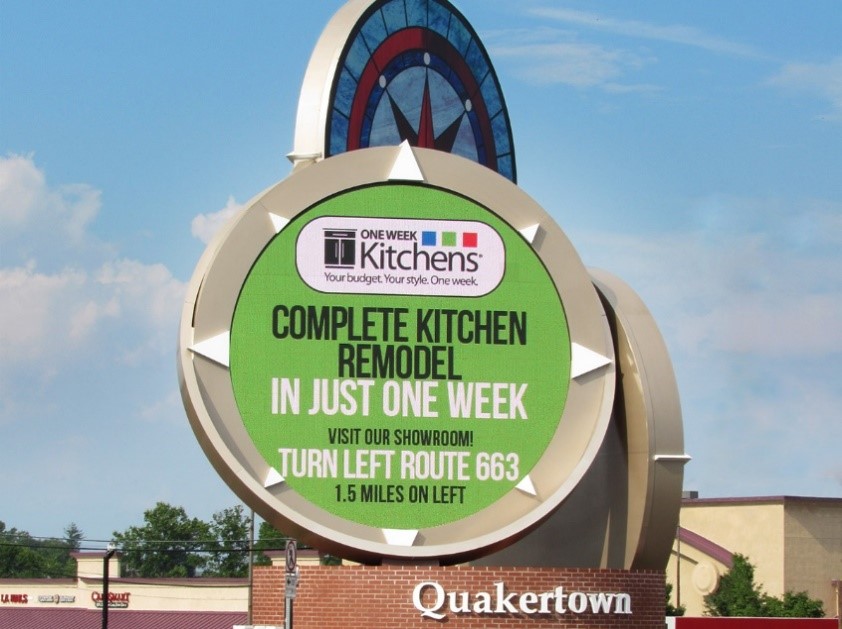 ADVERTISING SIGNAGE
Advertising signs from Turner Graphics will help your brand stand out from the rest.
Do you have a rough idea for an advertisement sign, but don't know where to start? Our expert team of designers can bring your idea to reality, and advertise your brand / message effectively with customized advertising signage.
VEHICLE GRAPHICS
Advertise 24/7 wherever you go. Your vehicle is a rolling billboard!
Get the advantage with custom car graphics and vinyl lettering as part of your marketing campaign. Turner Graphics offers tons of custom options like door graphics (vinyl or magnetic), window graphics, and partial or full wraps, so you can advertise / market your business anywhere at anytime.